Our website shows a selection of the products available in our stores. Visit our Town & Country Stores in Axminster, Crediton and Okehampton for the full range.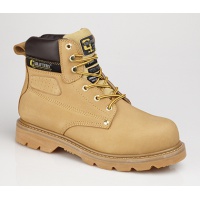 Grafters Honey Safety Boots
Features: - Safety toe cap and steel midsole. - Textile lining.- Padded ankle. - Goodyear welted nitrile rubber sole.