Musto
Built on 50 years of engineering cutting-edge performance apparel, we are the world's leading sailing brand and a British leader in shooting and equestrian sports. We use the same fabric technology that protects our ocean racers to keep you dry and comfortable whether you are in the saddle, shooting or practising any outdoor activities..
Our designers are fanatical about detail and style. From the precise placement of ergonomic panels on active jackets to the careful crafting of the handmade leather shoes, this is where style meets hi-tech performance. We only work with the best manufacturers so you can be assured of Musto quality every time.
Musto Categories
Musto Products
Musto Women's Canter BR1 Jacket
Experience durable waterproof, windproof and breathable protection to Musto's outstandingly high BR1 standards. This popular Canter BR1 Jacket features and adjustable storm hood and double storm flap with drainage channel for complete weather protection. For a flattering, feminised fit, the jacket features a cinched, elasticated back waist panel. This garment has been wadded with polyester filling...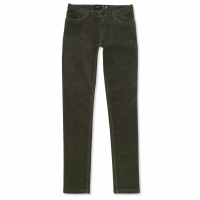 Musto Classic Twill Mens Shirt
Designed for the outdoors, this Classic Twill Shirt features a fast-wicking treatment to keep you dry and comfortable when active. Durably constructed from cotton twill with a peached finish, this shirt has a soft, luxurious feel. Explore all features: Durable cotton twill fabric with a peached finish for a soft feel A fast wicking treatment enhances moisture...